| | |
| --- | --- |
| The St Michael's Soccer Academy (the "Academy") was started in January 2007 as an initiative of the SJI Old Boys' Association, with the dual intent of raising funds for needy and less privileged students of SJI Junior (then known as St Michael's School), while at the same time providing a social platform for fathers and sons to bond through Saturday soccer training. | |
The programme started off with about twenty Primary 3 students of SJI Junior. They were coached by SJI old boys, many of whom represented the school during their time, with a couple of them even going on to represent Singapore.
Into its 8th year since formation, the Academy now comprises almost 150 boys from Pre-schools, Primary/Grades 1 to 6 of both SJI Junior as well as SJI International Elementary School, plus their enthusiastic fathers (and mothers). The Academy also includes a few boys who have since graduated to Secondary 1, but have chosen to continue training with the Academy due to the strong bonds developed over the years.
Trainings are held on Saturday mornings from 0830hrs to 1030hrs on the grounds of SJI International at Thomson Road. The boys are coached by professional soccer coaches. Parent volunteers with prior coaching experience also help out in the training sessions.

Academy boys training every Saturday morning at SJI International from 8.30am-10.30am

The Academy boys take part regularly in external tournaments and leagues like the ESPZEN, JSSL and okto.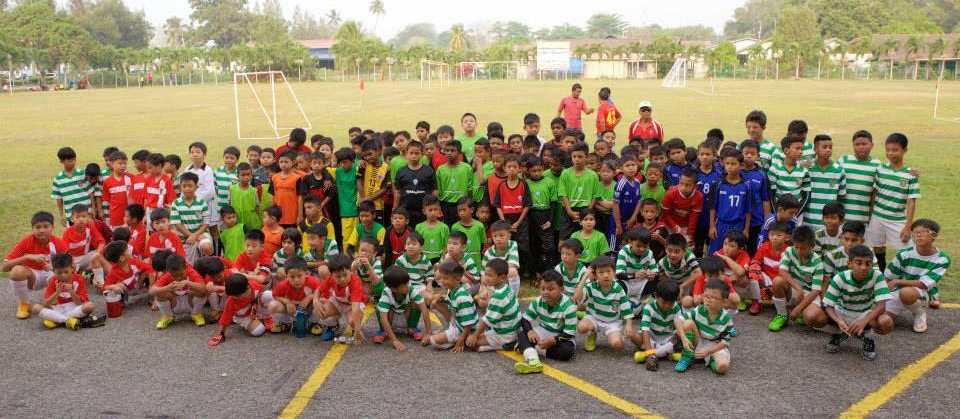 The Academy's initiative is in line with a key objective of the SJIOBA, which is to cultivate a closer relationship between SJI Junior, SJI International and SJI Independent. The Academy is an excellent platform for fostering closer ties and social interaction between the students and parents of SJI Junior and SJI International's Elementary School.
On 23 March 2015, the St. Michael's Soccer Association (SMSA) was formally gazetted as a registered Association under the Registry of Societies, Singapore and it now runs the Academy
SMSA provides a structured, organised environment that focuses on the basic fundamentals of soccer, emphasising the importance of sportsmanship, discipline and life skills. It aims to let every child that participates in SMSA programmes experience life lessons that go far beyond the game of soccer.SMSA's mission is to imbue children from families of all backgrounds with a sense of service and community, moulding them into "Men of Integrity and Men for Others".

It is also the hope that through the beautiful game of soccer, all 3 Josephian schools will grow closer together as one family.